Hi!
I've had this mirror for ages. It started out china blue, then it was this rusty red color. (Sorry for the poor picture quality!)
I just noticed it in the closet the other day and thought I would try to give it a makeover. Of course, it needed a new paint job, and I decided black would be the color to go with. I took out the mirror and carefully knocked out the existing design and painted the frame. Then I put the mirror back in and played around with masking tape laying out patterns. Once I decided on a pattern, I just cut 1/4 inch square stock (that's what my husband said it was called) with the compound miter saw. I made sure the pieces were nice and tight when they were put in place. Then I took the mirror out and covered it with newspaper so I wouldn't get glue onto it and put it back in. Then, I simply used Gorilla Glue to affix each piece. Once the glue was dried I gave the square stock a paint job, too. And here's how it turned out:
It was a pretty fun and easy project. I think even Bubba likes it. When he saw me with the camera, he came over to pose :)
This is yet another piece of our master bedroom makeover.
I'm linking this post to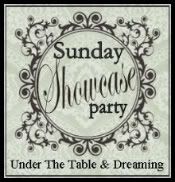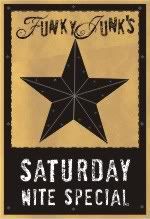 Thanks for stopping by!