Hi!
I love to change out my draperies for the seasons. Oftentimes, I just move them from one room to another just to get a fresh look. I decided I wanted something light and airy for spring and summer. But, I didn't want to buy anything new and I didn't have anything in my stash that would work. Then I remembered that I had seen canvas drop cloths used on some other blogs. My husband had three drop cloths still in their packages in our basement. It was fate!
Here they are (sorry for the poor picture quality - it is quite cloudy here today):
They are paired with canvas faux roman blinds that I made several years ago. The blinds can be lifted up and buttoned at different levels. I saw some of these on the Martha Stewart blog. Martha's had button holes, though, and I don't do button holes. So, I just made loops instead.
This is how they look when they're down:
Then I just put the bottom loop through the top loop and put the top loop over the button
They were very inexpensive and easy to make. Being as my home was built in 1939, the window sizes are not the dimensions of today's standards and most blinds would have to be custom ordered. So, this worked out great. They're neutral enough that they go with whatever draperies I decide to use.
Here's another photo I thought was silly, Bubba needed a chair at the window so he could watch my husband mowing the lawn :)
Linking up to: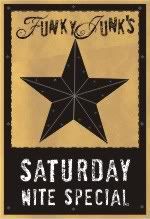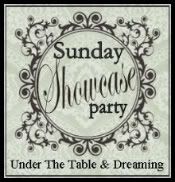 Thanks for stopping by!